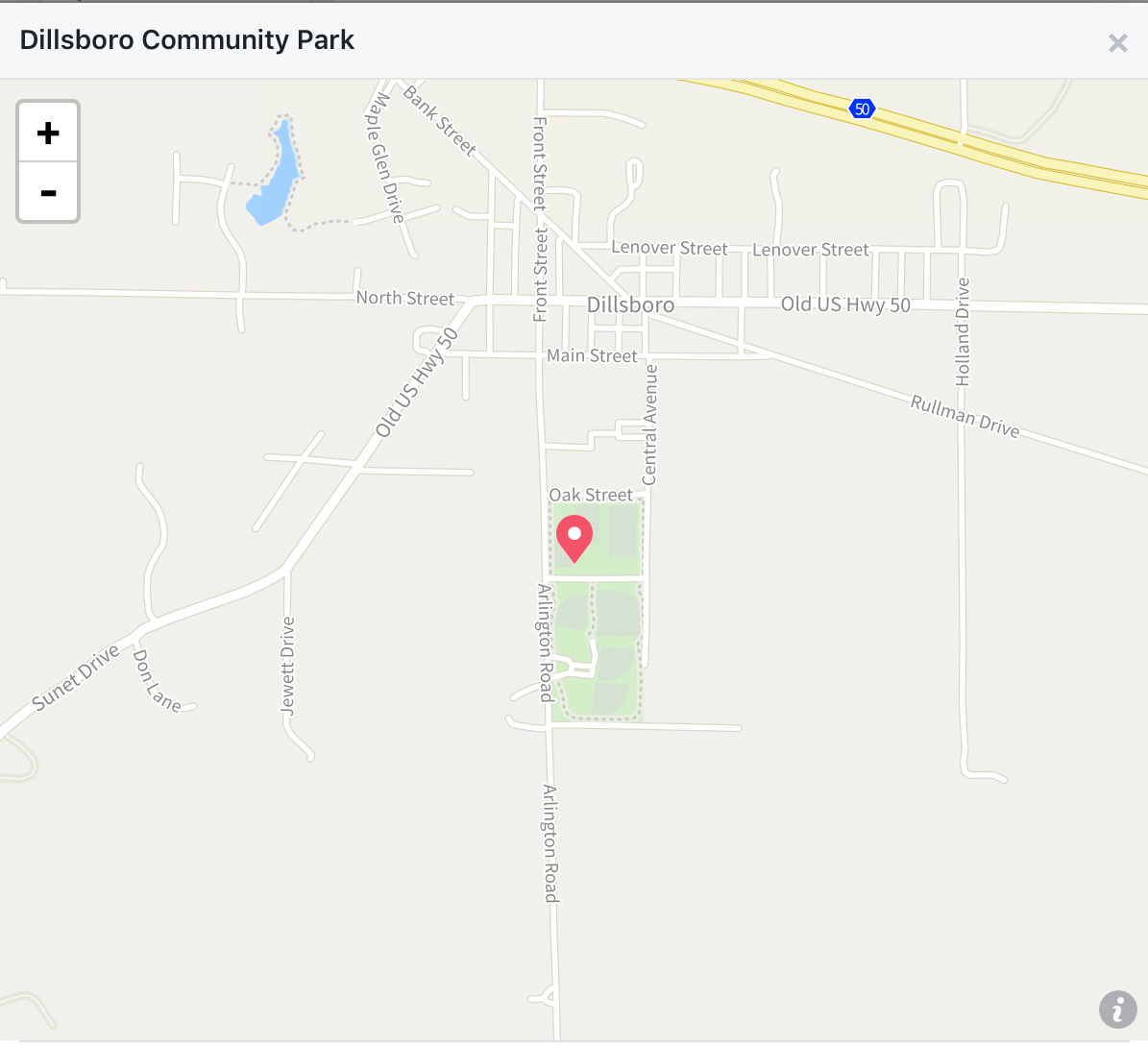 The Dillsboro Community park features baseball diamonds, soccer fields, and playgrounds.
A lot of events are held there each year.
To reserve the park for your activity, please download this form and submit it to the Town Manager (2020-01-01 Version)
For more information or to determine availability, please call the town clerk at 812.432.3243.

2023 Community Park Reservation Application771.02 KB