On Thursday, August 15th, Dillsboro welcomed their newest business, Grizzly's Pizzeria!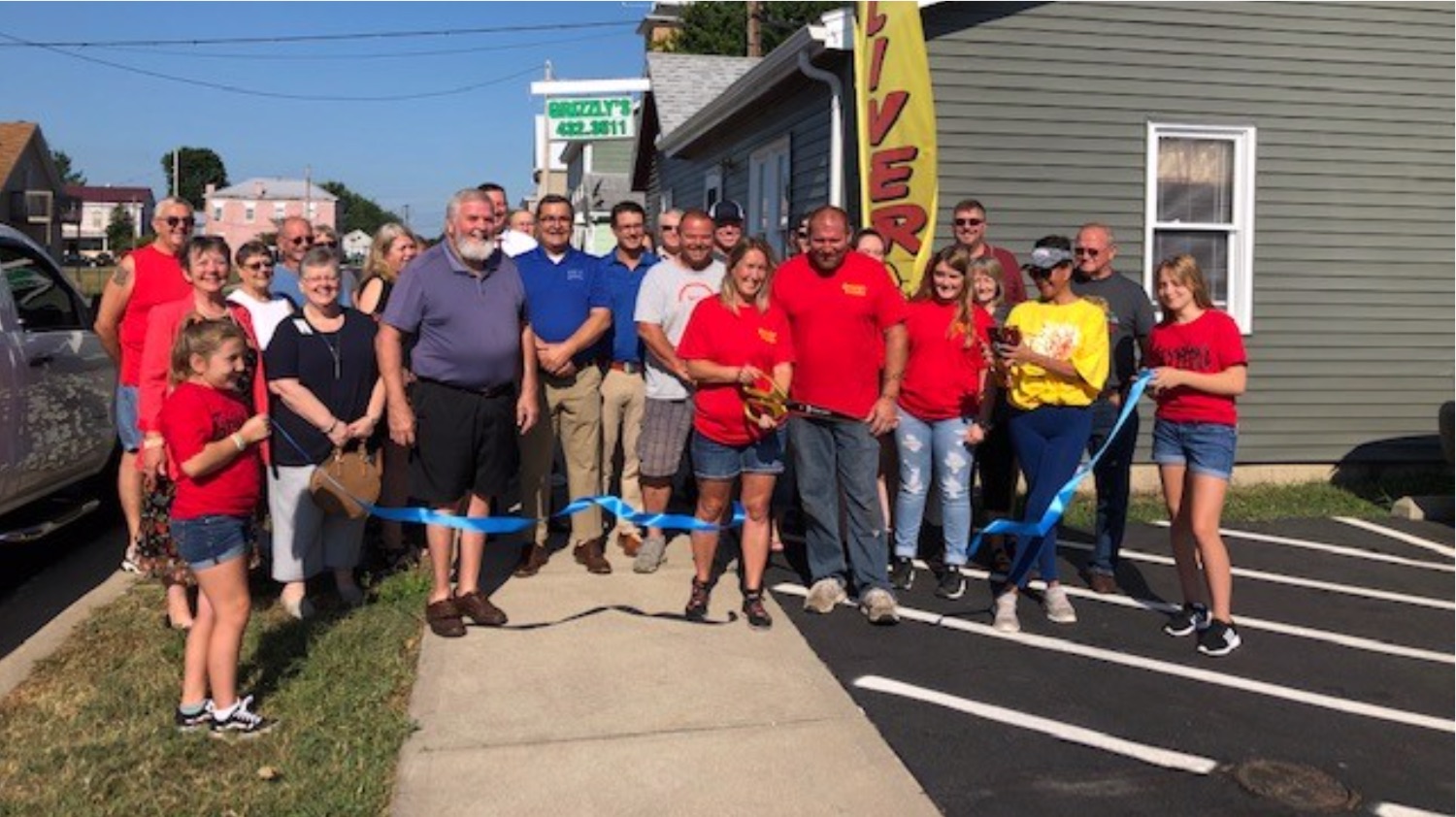 Owners Belinda and Richard Spurlock, cut the ribbon being held by daughters, Bristol and Ciara. They will be joined in the business by daughter Samantha and son, Trenton. Other friends and family members will be helping out as needed. Members of the Dearborn County Chamber of Commerce, Dillsboro Council and many other members of the community were on hand to wish them well in their new adventure.
The Pizzeria will offer dine-in, carry out, and delivery. They will be open Thursday, Friday, Saturday, Sunday and Monday. Hours will be weekdays 10:30am to 10:00 pm and weekends at 10:30 am to 11:00 PM.