In the beginning there was STUFF: mud, and trees, and animal fur, and rocks, and metal ores – all gifts from the earth.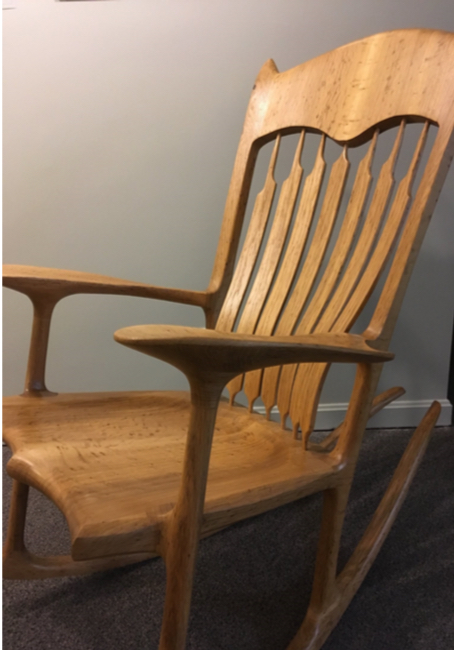 And from that stuff we made vessels, tools, implements, shelter, and clothing. And everything that was made held two attributes – utility and beauty. Because we couldn't just make simple useful things from the stuff. We had to express an aesthetic in the object. We have been doing this for tens of thousands of years – taking what is offered natu- rally and making what is needed and what is beautiful.
The new exhibit at Dillsboro Arts, CRAFT - the Real Stuff, shows the continuation of that craft legacy. Clay is made into pots, wood becomes furniture and tools, animal and plant fibers are transformed into fabric, sand becomes glass formed into vessels. We have never settled to make just the pot, or the shawl, or the chair. No, we need to express both the purpose and the aesthetic of these, sometimes to the point where there is but a distant remnant of the utility.
This is the definition of CRAFT. See Pat Cornett's unique and beautiful rocking chair, along with the work of the potter, the weaver, the basket-maker, the blacksmith and others, in our new exhibition "Craft—the REAL Stuff".
The show starts Saturday, June 2, 10-2, with a public open reception on Friday, June 8, 6- 8 pm at the Friendship Gallery.